The Royal Baby
While traveling through Colorado and Utah, I managed to knit up this cute little Blue Sky Alpaca baby set. I mean, with
all
the
girls
on the way, who could resist?!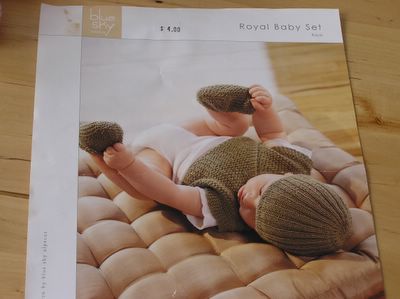 Pattern:
Blue Sky Alpaca Royal Baby Set
Yarn:
Blue Sky Royal Alpaca in pale pink
Measurements:
0-3 month size
Started:
October 7, 2006
Finished:
October 24, 2006
Other Details:
This was a super cute 1 skein project, but I had enough yarn leftover to knit it a bit tighter. Its knit really loosly on US5's but could have been written on US4's for a better overall look :)
I've been dyeing yarn here and there this week. I received a huge 120lb order of yarn last week that not only included sock yarn, but some laceweight as well. Behold, silk...